Payroll Services in Tulsa OK
It is a struggle for small businesses to be continually dealing with payroll. As part of our payroll services, E3 Bookkeeping will help you manage that effort and make it easy to get a consistent payroll system in place. We connect your business to some of the biggest payroll providers and great pricing. This will give you one less thing to think about and allow you to focus on growing your business.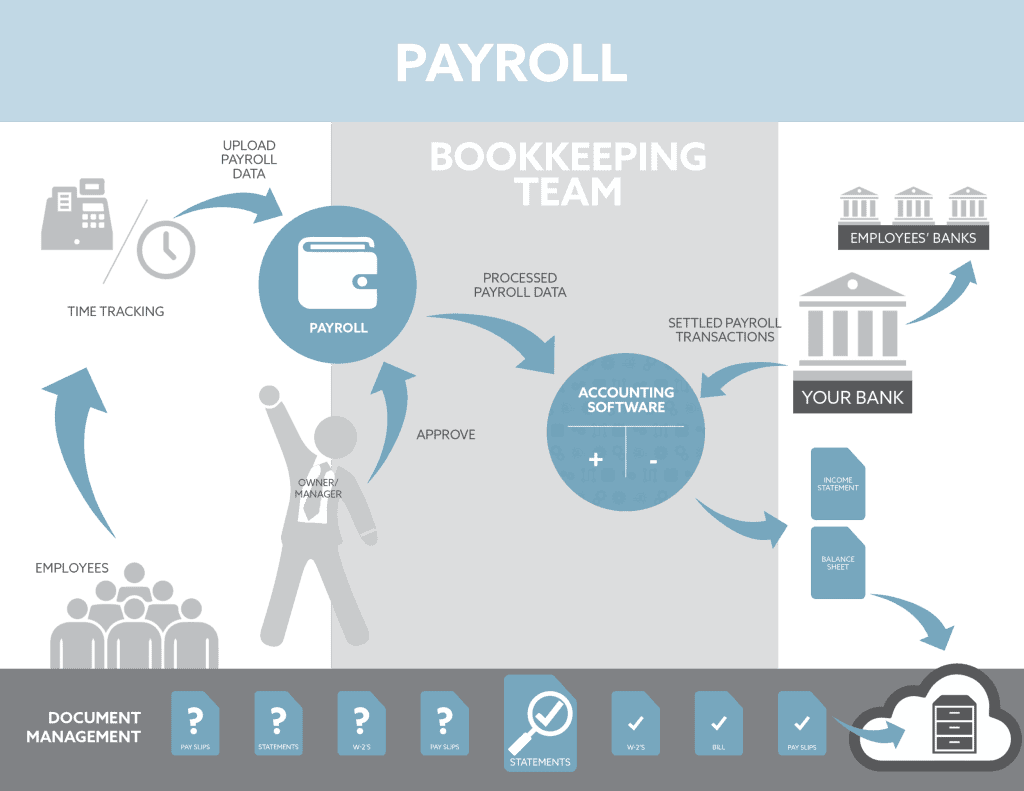 The payroll process has lots of moving parts. You have to pay each one of your employees the right amount, at the right time and account for it all in your financial records. E3 Bookkeeping Tulsa will make sure your payroll software is set up correctly with your accounting software and then reconcile each pay run with your bank account throughout the year.
Our team of expert bookkeepers uses modern, online payroll and accounting software to manage your business's finances. Your employees submit their timesheets online or through your POS, automatically updating your payroll software. After payday, all the relevant details are automatically imported into your online accounting software. All along, the E3 Bookkeeping team is ensuring everything is properly accounted for.
Accurate Financial Records At All Time
Reconciling on a regular basis ensures all your records are accurate and up-to-date. When it comes to payroll, both your payroll journal and general ledger need to be reconciled against your bank statement. The E3 Bookkeeping team will reconcile all your business's transactions on a regular basis. You'll always know how much money you have on hand, so you can make informed decisions.
Online Document Management
It's important to have access to all your historical business documents, in the rare event an audit occurs. E3B will keep all your documents well-organized online. No more storing boxes of paper or digging through filing cabinets.
Regular Reports Highlighting Your Business Performance
Reviewing your accounting reports can help you identify your business's strengths and weaknesses so you can make the best decisions possible. Every month, E3B will send you an income statement, balance sheet and statement of cashflows. You'll always know exactly how your business is performing.
We understand that your business needs your full attention and sometimes the grind of processing payroll is an administrative burden. The E3B payroll systems are designed to take the burden away as much as possible. We believe depending on your current process you should only need to approve your employees' time, and we have designed our systems to do just that – all with the mindset to allow you to focus on the things that matter the most to you and your business.
For payroll time entry we provide the following options:
Integration from POS or other front-end time collection systems for employee time tracking
Employees can enter individual time into a simple system
E3B can do the employee time entry for your business